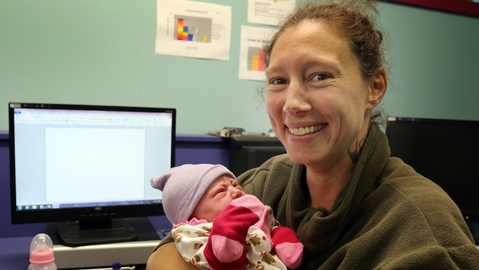 By Liz Wylie, The New Zealand Herald, 21 October 2015
Wanganui mum Lissa Mansell was not going to let a little thing like having a baby stop her from attending her (Computers in Homes) computer class.
So she turned up at Tawhero School just five hours after giving birth to daughter Leslee.
"I had to take my daughter Shelby to kindergarten anyway so I thought I may as well come to class rather than miss out on learning."
Leslee was born at home at 4.50am yesterday, weighing in at 7lb 11oz (3.22kg) after what her mother described as a "good but painful" labour.
Read the full story at http://m.nzherald.co.nz/lifestyle/news/article.cfm?c_id=6&objectid=11532742